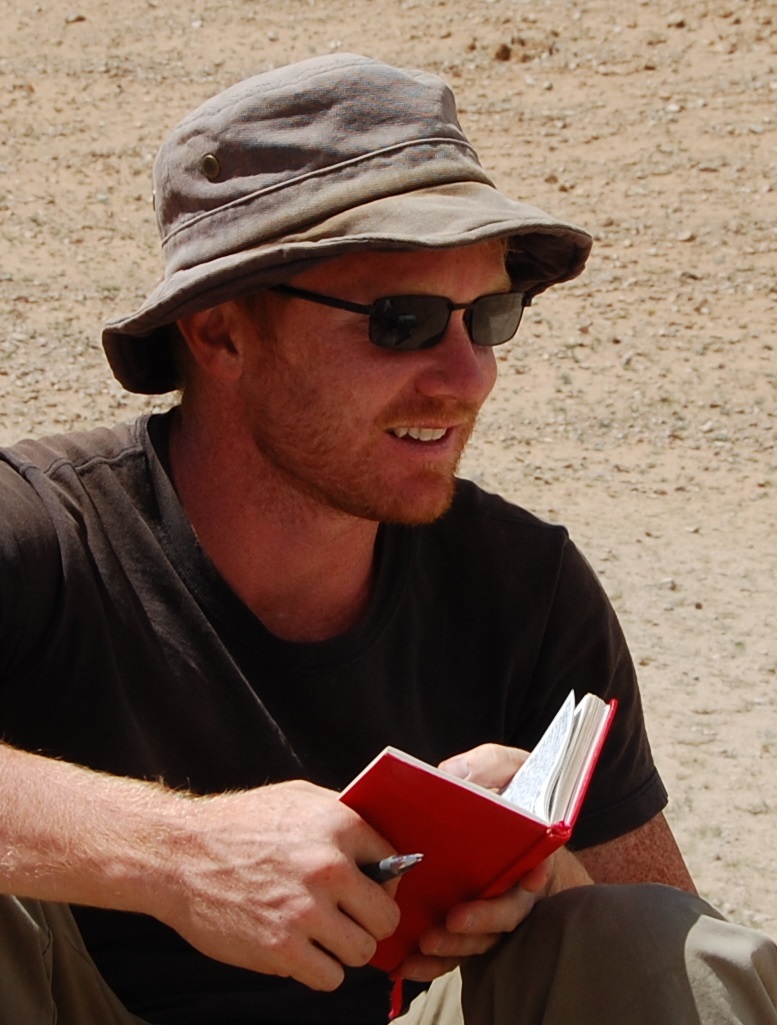 Bryan K. Miller received a M.A. in Archaeology from UCLA and a Ph.D. in East Asian Civilizations from the University of Pennsylvania. His research investigates the history and archaeology of early empires in East Asia, focusing on intrapolity social and economic developments that occurred over the course of large pastoral polities in the steppes as well as the interaction between the polities of Mongolia and China. This includes studies of political substrata and the roles of local elites in regional polities, alternate models of interaction for frontier matrices of cultures in contact, and processes of globalization and their interplay with local political economies.
The majority of Miller's research has focused on historical documents and archaeological remains related to the Xiongnu – the first steppe empire of the Eurasian Steppes. These research endeavors include leading field archaeology projects in western Mongolia (Khovd Archaeology Project) and co-organizing the international conference and subsequent edited volume of Xiongnu Archaeology: Multidisciplinary Perspectives of the First Steppe Empire in Inner Asia.
While in residency at the University of Bonn, as a research fellow of the Alexander von Humboldt Foundation (2011-2014) and the Gerda Henkel Foundation (2014-2015), he explored applications of social network analyses to databases of archaeological remains in order to examine patterns of connectivity and cohesion in the Xiongnu empire. These investigations form the basis of his present book project on the Xiongnu Empire, which addresses manners of interregional interaction and constructs of integration within the supra-regional steppe polity of the Xiongnu.
Miller's current field project in the grasslands of eastern Mongolia, funded by the National Geographic Society, collaborates with the National Museum of Mongolia and focuses on the emergence of urbanism in steppe pastoral societies, by using geomagnetic prospection, excavations and wider surveys to investigate not only monumental architecture but also possible domestic occupations, production sites, and storage facilities within the Kherlen-Bars locale of Dornod province.
Key Publications:
U. Brosseder & B.K. Miller (eds.). 2011. Xiongnu Archaeology – Multidisciplinary Perspectives on the First Steppe Empire in Central Asia, Bonn Contributions to Asian Archaeology, vol.5. Bonn: Bonn University Press.
B.K. Miller. 2014. Xiongnu "Kings" and the Political Order of the Steppe Empire. Journal of the Economic and Social History of the Orient 57.1:1-43.
B.K. Miller. 2015. The Southern Xiongnu in Northern China: Navigating and Negotiating the Middle Ground. In: J. Bemmann, M. Schmauder (eds.), Complexity of Interaction Along the Eurasian Steppe Zone in the First Millennium CE. Bonn Contributions to Asian Archaeology, vol.6. Bonn: Bonn University Press, pp.127-98.